Q. How to choose a seat cushion for your office chair

Is the cushion useful for low back pain?
Can I add cushions to my currently working chair?
How to use the seat cushion of an office chair?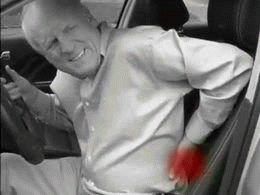 -
Sitting at the desk or in the car for a long time can cause harm to your body.

Aikaa has the solution to relieve pain in the legs, butt, back, hips, and lower back.

Our office chair cushions are specially designed to fit your body and provide soft and comfortable support so you can spend the day easily.


As an ergonomic seat cushion, it can minimize the pressure on the lower body, reduce the effects of fatigue.


As a team that spends countless hours at the desk and creating products to improve your happiness, we understand the pain you feel. We use 100% high-density memory foam with 95% shock absorbance to make our chair cushions, it helps to reduce pressure on your body.

The bottom of the cushion adopts non-slip bottom, no matter how frequently you change the position during the day, you can fix the memory foam cushion in the proper position.

-
To ensure your lifelong comfort, the cover can be removed and give it a gentle wash occasionally for better hygiene.

Pull open the lid, remove the cushion, and hand wash the cover by using cold water and a mild washing detergent.

The adjustable straps keep the back support cushion in place and prevent it from sliding down. So the combo is suitable for office chair, computer chair, gaming chair, car seat, any home chair, or a seat on a car.
Our A-Hip cushion is perfect for drivers, teachers, students, office workers, etc.